Aches and Gains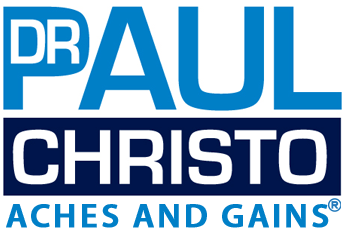 Pain has reached epidemic proportions in America. Almost a third of the population - 100 million people suffer from uncontrolled pain. The problem is real and can critically impact quality of life.
Aches and Gains is the first, national talk show on overcoming pain. Each episode provides compelling stories of people who have found relief, and shares cutting-edge treatments & pain coping strategies from contributing experts.However, there is hope, and there are treatments that can ease pain and suffering.

Celebrities with pain, including Naomi Judd, Montel Williams, and Jennifer Grey bring their own stories of success to the show & make us realize that nobody is immune to pain, but anybody can overcome it.
Aches and Gains™ airs every Saturday on Sirius XM's Family
Talk 131, 5-6 pm EST. Podcasts of past episodes can be found below.
Search for Shows
Disclaimer:
The views and opinions expressed in this radio program are solely the views of Dr. Paul Christo and do not necessarily express the views of Sirius radio, XM Radio, any other media provider or channel on which this show is available, or Johns Hopkins University School of Medicine, nor do any of the foregoing endorse Dr. Paul Christo or any content herein. This show provides medical information, not advice. Please consult your personal physician before engaging in any course of treatments or use of any of the techniques or products discussed on this show. Discussion of particular uses of products on this show has not been approved by any of the manufacturers of such products.